04.06.2019
HOmatic pinch valves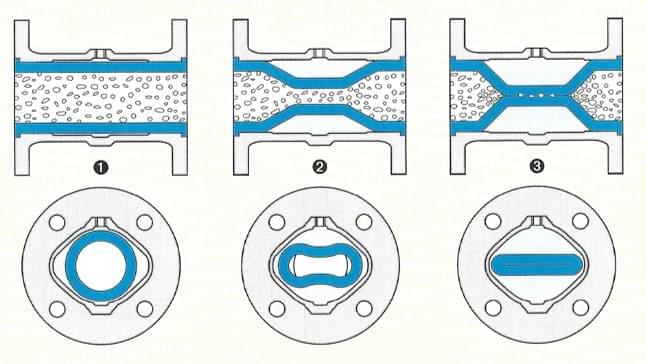 HOmatic pinch valves are ideally suitable for many applications. Because various sleeve qualities are available, they can be used to control nearly all media.
The main areas of application are:
Pneumatic conveying for all types of bulk goods
Food industryfor chocolate, hazel-nuts, slurries, etc.
Plastic industry for granules powders, etc.
Chemical industryfor paints, fertilizers, etc.
Environmental engineeringfor effluent, dust, soot, etc.
Water treatment/sewage treatment plants for wastewater, milk of lime, sludges, etc.